Happy Hours in Waikiki – here are the TOP 5
Happy Hours in Waikiki help you save money for activities in Hawaii. But where does the term "Happy Hour" come from? If Google 'happy hour', Wikipedia will tell you one possible source of this term was from the US Navy – where it was defined something like 'a regularly scheduled period of entertainment.' We guess it still fits today, the only difference is that when we think 'happy hour' nowadays, we think of signature cocktails, wide variety of craft beers and creatively curated appetizers – all at half-off – or something like that!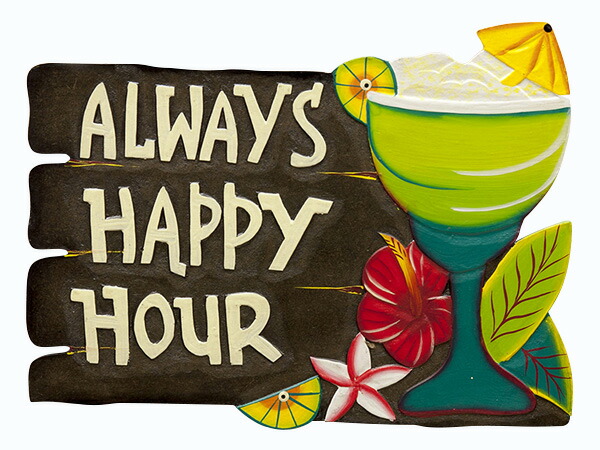 Living and working in Honolulu, nothing gets us more exciting than Happy Hours in Waikiki. Well, almost nothing. Live in the islands is expensive so living in Hawaii lets you appreciate the Happy Hours even more than normal. Here are our TOP 5 Happy Hours in Waikiki:
1. Basalt on Duke's Lane
Located inside Duke's Lane Market. Their happy hour menu boosts of a $5 Wagyu Cheeseburger (4oz), $3 Toga Fries, $7 Duck Empanada and pork belly buns. Top it off with a good beer at the bar. Enjoy a nice atmosphere, good food and some cold drinks, right in the heart of Waikiki.
Address: Duke's Lane Market & Eatery, 2255 Kuhio Avenue, Waikiki
Happy Hour: Daily 3pm-6pm
2. Doraku Sushi
Located at the 3rd floor of the Royal Hawaiian Center (Seaside Ave/Kalakaua entrance), Doraku is a chic Japanese restaurant bar that boasts good quality food! Everything here is good – from $6-$9 hot dishes, $4 beers and rolls! Try their Ginger Chicken Karaage, Chicken Lettuce Wrap, Deluxe Spicy Tuna Roll and Grilled Jumbo Calamari.
Check out their Kakaako branch, too! They have an even greater selection and even a late night Happy Hour!
Address: Royal Hawaiian Center, 2233 Kalakaua Avenue Suite 304
Happy Hour: 4pm-6pm
Two hours free validated parking then $1 per hour thereafter, up to 4 hours. Parking entrance on Royal Hawaiian Ave off Kalakaua Ave. Entrance from parking lot to Doraku is on the 3rd floor. On the island tours with Daniels Hawaii you will pass by the Royal Hawaiian Shopping Mall. If you like to know more restaurants and bars with Happy Hours in Waikiki, let your tour guide know. Our experienced guides are happy to share their ALOHA and show you the best beaches, surf spots and amazing lookouts all over the island. Enjoy local food during your lunch break, before returning back to your hotel after your private or small group tour on Oahu.
3. YardHouse
A high-end American sports bar chain that will give you an energetic 'winding down' mood after a long day of work. Happy hour is 3.5hrs (from 2pm-530pm) so get your friends together and drink away! Appetizers and pizzas are at half-off, and $2 off on all draft beers, wines, cocktails and spirits. Staples include:
Poke nachos with extra side of truffle aioli (yeah, the good stuff!), chicken lettuce wraps, spinach cheese dip and boneless wings!
Address: 226 Lewers St. I148
Happy Hour: 2pm-530pm
4. Hideout at Laylow Hotel
It's a bit difficult to find, because it's on the 2nd floor, entrance is a street level escalator on Kuhio Avenue between Nohonani and Seaside. Sit by the fireplace of this trendy and cozy open lanai bar and enjoy $5 beers! We had their manchego cheese flatbreat and crispy pork belly with Brussel sprouts, wonton poke tacos, and satay chicken ($10).
Address: 2299 Kuhio Ave.
Happy Hour: 430-630pm
HINT: You get three hours of complimentary valet parking when you spend $25 or more at Hideout.
    5. TR FireGrill Waikiki
All day happy hour? All day? Hell yeah. Head to the Hilton Garden Inn Waikiki Beach and look for TR FireGrill where you can enjoy $6 shrimp tacos, $8 smoke house chicken wings, $13 prime rib sliders or $15 prime rib sandwich! And don't you forget their yummy seasoned 'Bowl of fries' that can be shared among 3 people!
Address: 2330 Kuhio Avenue
Happy Hour: ALL DAY! 2pm-7pm
Waikiki with its bars and restaurants is perfect for everybody who likes to enjoy good food and drinks. There is also lots of possibilities to shop. All the big brands have at least ONE store in Waikiki. And if you don't find what you are looking for in Waikiki, check out the Ala Moana Shopping Mall. Need more tips and recommendations for your Hawaii vacation? Come on tour with Daniels Hawaii and let your tour guide recommend the best spots.