Don't lose money on illegal vacation rentals in Hawaii, because yes, they have sprouted like mushrooms in the last years, catering to more tourism. In case you've booked vacation rentals in Waikiki for example through VRBO, AirBnB, Booking.com on Oahu in Hawaii, please take note that your vacation rental might be illegal and you might lose your money!!!
Why are Vacation Rentals in Waikiki illegal?
Mayor Kirk Caldwell signed Bill 89 CD2 into law on June 25, 2019, thereby adopting new regulations on short-term rentals.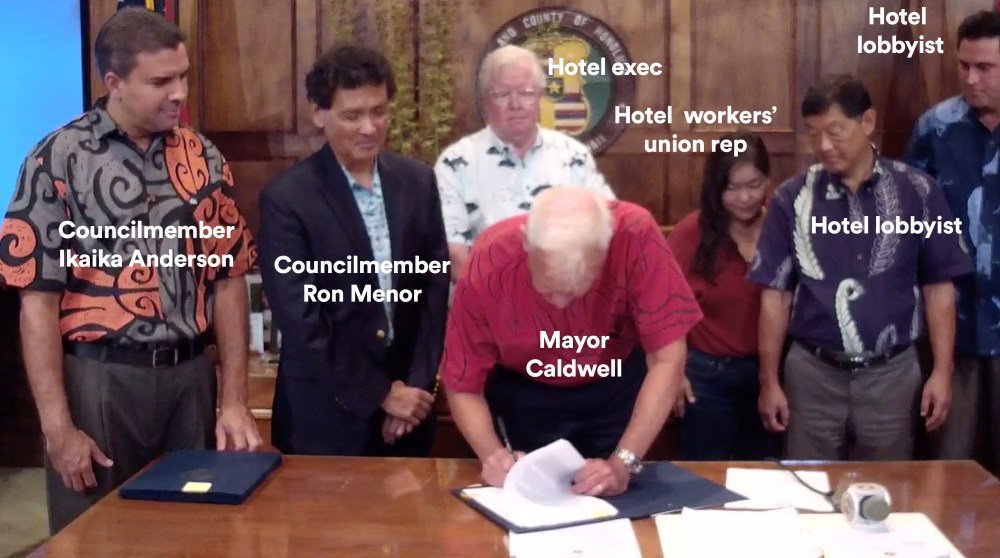 AirBnB has a page describing some of the issues they have with Bill 89.
The main points of the new law are as follows:
It only allows a limited number of new Bed and Breakfast Homes (B&B) in non-resort areas under a new registration process, with annual renewal required.
It continues to prohibit Transient Vacation Units, or "unhosted" rentals, in non-resort areas, unless the dwelling has a Nonconforming Use Certificate or (NUC).
It regulates accommodation hosting platforms, such as Expedia or Airbnb, requiring monthly reports to be filed with the Department of Planning and Permitting
It makes illegal any form of advertising short-term rentals which are not in compliance with zoning regulations as provided in Bill 89.
The new regulations impose stricter penalties and fines on illegal operators and provide greater enforcement tools beginning as early as August 1, 2019, with other provisions of the law to go in effect in October 2020.
Owners receive notifications if they illegally advertise their properties. Ads removed by the owners within seven days will have no fine if it is their first offense. Ads that stay live will incur fines that range from $1,000 to $10,000 each day they remain live. Property owners who advertise illegally will be notified.
In Waikiki

If the owner is caught, he will be fined. Your booking will also be cancelled. You don't want to deal with losing your accommodation and your money! You don't want to stress out on your vacation, right?
Alternatives to Vacation Rentals in Waikiki

The new law bans all vacation rentals outside of resort areas. It is safe to book a hotel in Waikiki or resort to begin with. If you booked a house, you might want to check if the vacation rental you booked is illegal or not. Here's a map showing the resort zone in Waikiki (in red) to help you.
Want a Vacation Rental in Waikiki?
There are still vacation rentals in Waikiki available. Make sure you talk to companies that have LEGAL vacation rentals like Midway Realty.