Empty Beaches on Oahu are hard to find. Oahu is the epicenter of tourism in Hawaii. Especially during peak season it can be challenging to find an empty or even less crowded beach on Oahu. Peak Season is during summer, July – September. It gets even crazier in the winter. From Mid-December until the end of the first week of January Oahu and all the other islands get extremely crowded. Need Tips for your Christmas Holiday in Hawaii? Please read this post Christmas Holiday in Hawaii – Stress Free Vacation in Hawaii
Explore Empty Beaches on Oahu
DanielsHawaii has been operating private and semi-private tours in Hawaii for years now. We know the best spots, secluded beaches and when to go where. On our Circle Island Tour on Oahu we show you some of the best beaches around Oahu – North Shore Beaches, Waikiki Beaches, East Side Beaches and some of the most dangerous and most beautiful beaches on Oahu. Check out our 5 Star Rated Oahu Island Tour.
Here is our list of Empty Beaches on Oahu – Editors Top Picks.
1. Kaimana Beach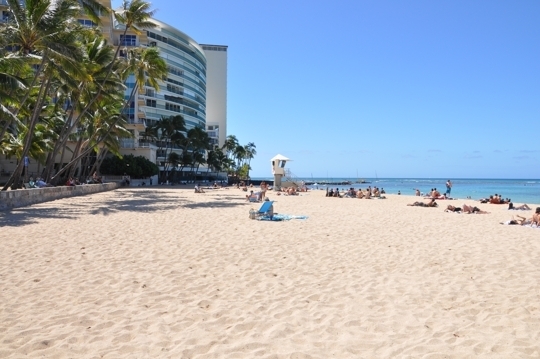 Close to Waikiki, on the Diamond Head side at the very end of Waikiki. The further you go, the lesser the crowd. Although Kaimana's has become more popular these days. It is right next to the War Memorial and centuries old banyan tree. Parking is free (around the area), coin parking is free before 10am and after 6pm.
Kaimana Beach Location on Google Maps: https://goo.gl/maps/AuDwnL9GQUVQe6Wi9
2. Eternity Beach
A very quaint cove that got its name from the movie 'From here to eternity.' If you're up for a steep hike in good shoes, you can walk down this beach from the Halona Blowhole parking area. And because not a lot of people want to do the extra walk, if you go early, you can have the beach all to yourself!
Eternity Beach Location on Google Maps: https://goo.gl/maps/EYzSdZeVWadpTbAV8
3. Waimanalo Beach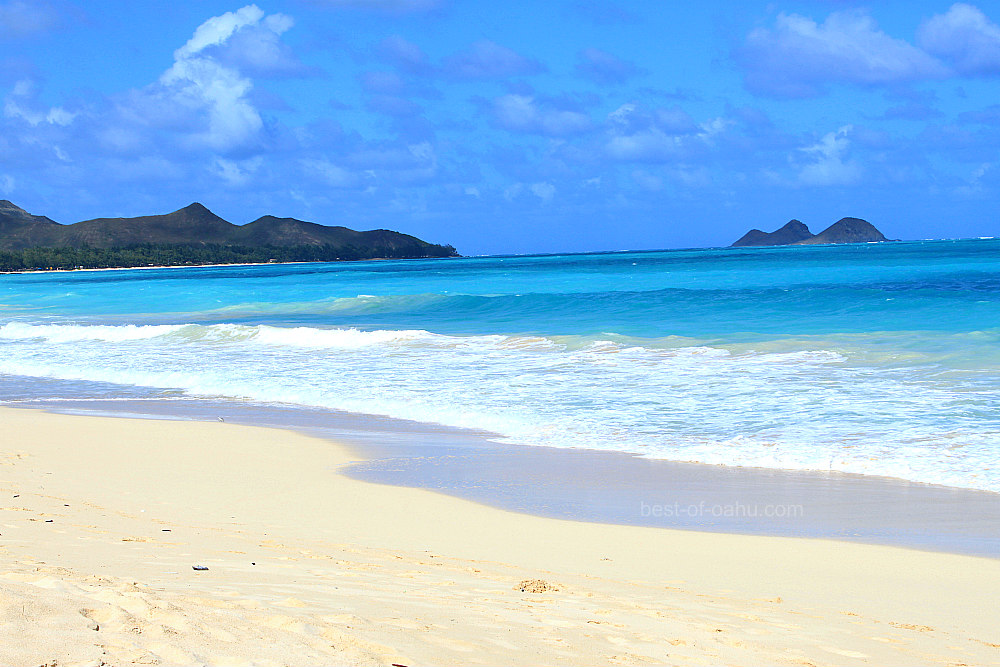 this laid-back windward beach is located near the eastern end of the island. The sand is very fine, and it has the same views as its famous neighbors Lanikai and Kailua Beach, without the traffic you have to deal with! It is almost never crowded and the beach is huuuge! (That's what she said =) If you want to sunbathe, go early though, because the sun hides from this beach beginning 2-3pm!
Waimanalo Beach Location on Google Maps: https://goo.gl/maps/MhjcjuJdPStqqkDXA
4. Velzyland Beach
If you want to head up on the North Shore, Velzyland is a beach that is almost only dotted by residents who live around the area. First because it is hard to find parking around, second because the entrances to the beach is a bit tricky. But if you are lucky, you can find street parking right next to 'The Sunset Colony' gated residential area. Be sure you read the NO parking signs before you go! Enter the small pathway next to the gate, and voila, here's your little piece of peace.
Velzyland Beach Location on Google Maps: https://goo.gl/maps/7zMhKhVrS88NdK5W9
More Beaches in Hawaii
Our guides at Daniels Hawaii are happy to show you even more empty beaches on Oahu. Lean back and relax in our luxury vans and explore Oahu. Our professionally trained guides will make sure you have the best time on Oahu. Visit Turtle Beach, North Shore Surf Spots, Secluded Beaches around the island and try local foods. On our Custom Private Tours you experience THE REAL Hawaii.
Looking for even more beaches in Hawaii? Check our list of Most Famous Beaches of Hawaii.