Sustainable Tourism is more than just a catch phrase! Ever wondered about your impact as a tourist on the destinations you visit? In case you haven't thought about it (and even if you have), here are some tips that will make you realize it's not hard at all to be a sustainable visitor, especially when visiting the Hawaiian islands!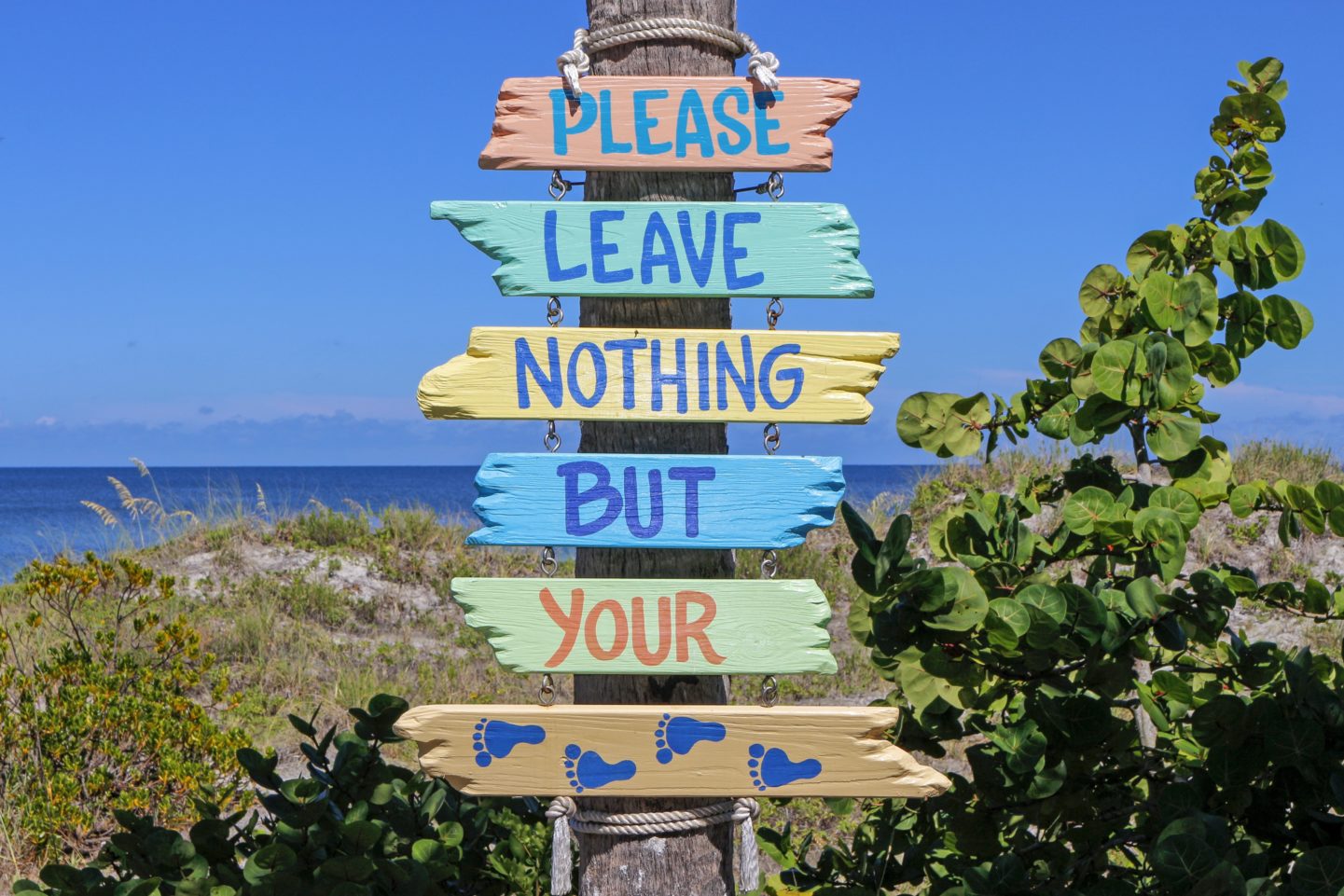 1. CO2 Footprint
Choose 'conscientiously' to begin with. Traveling is a privilege many of us have and can easily take for-granted, especially when $$$ is not of issue. Let's be aware that the travel choices we make can have a negative impact on places we visit. By choosing consciously and carefully, we should take into account not just price tag and value for our money, but also supporting those who are doing their best to promote sustainability in different aspects. And yes that could be the airline you book (book nonstop flights, for example, or airlines with lower CO2 emissions), the car rental you choose (why get an SUV if you can get a hybrid or electric?), the hotel you stay at (more and more eco-friendly and energy-efficient accommodations are sprouting all over Hawaii), and the tours you take! See @DanielsHawaii for example as a sustainable choice!
2. Pack Light
Pack what you need. Extra and unnecessary kilos on your luggage may eventually mean paying for excess baggage or having to ditch some items before your return flight. Especially in Hawaii where most people spend most of their time on the beach, you really shouldn't need 5 pairs of shoes, right? But remember, packing light should not mean 'I'll leave this and that so I can buy them at my destination,' so be smart with what you pack!
3. BYOR – Bring Your Own Reusables
Adopt the BYOR rule – yes, bring your own reusables — for anything that you can reuse — from water bottles (not plastics, please) to toiletries and even eating utensils. Unless you are staying long enough to finish those soaps and shampoos at the hotel, it's good to be conscious about how one or two uses of those 'overly-packaged' hotel toiletries would end up in trash after all. Bring your own travel stash and leave those to tourists who have left their stuff. Why not take a minute now and read the list of ingredients of most of these hotel toiletries? They are usually FULL OF chemicals, too! You don't want that on your body! Don't take them home either if they will end up inside your drawers for years!!!
4. Be local and do local
Many tourists nowadays hate to be in the tourist 'trap' such as crowded beaches, expensive souvenir shops, long-line restaurants and consumerist places such as shopping malls. When you consciously disconnect from these places, you get to explore more! Visit local farmers markets (google KCC, for example), but be aware that they can also be tourist traps! Following the local way of life is one of the most respectful ways to travel.
5. Use public transportation or bike short distances
Walk, bike, or take public transport. Honolulu is not a bad place to take public transport. You can even take a public bus from the airport to Waikiki!
6. Eat & Buy Local
Eat local and seasonal. Buy local, too! This does not just support local farmers and sustainable agriculture and production, it is also good for your health! You can visit the local farmers markets all around the island or opt for restaurants that serve locally-sourced ingredients on their menu! You didn't come to Hawaii to eat tomatoes from California (guilty!) Here is a list of farmers markets on Oahu.
7. Treat your Hotel room like your Home
Treat your hotel room as if it were your home. Conserve water. Turn off lights and AC when you are out for the day (if the accommodation is not on auto-off) . Close your curtains/blinds to keep your room cool in the summer.
8. Ditch disposables!
Watch your waste. Just because you are traveling does not mean that everything needs to be disposable. Ditch the straw – because most of the time you can drink without it! Refuse plastic spoons and forks when there's regular cutlery available, or better yet, bring tour own travel utensils. Bring your own canvas or reusable bags to shop for souvenirs. And do not buy a ton of plastic water bottles that would end up warm and hot in the car.
9. Return Maps & Brochures
Return maps and brochures after you use them. Others might be able to reuse them. And you can be that 'other' too!
10. Take more Trash than you make
Leave only footprints behind – not plastic trash, not any other garbage. Many popular tourist spots are famous because of their 'natural characteristics,' and they can also be the most fragile. Remember to take everything you bring with you back when you leave. Pick up trash when you see them.
Sustainable Tourism in Hawaii
In a nutshell – sustainable tourism is all about the choices we make! Following these tips might seem small if only you do it, so share this with others and encourage them to be conscious, too! After all we want to make sure that the next generations are able to enjoy Hawaii as much as you do. Sustainable Tourism is a perfect start.
We donate regularly to 808Cleanups and The Ocean Cleanup.
Daniels Hawaii supports local and international projects to help protect the environment. Please follow the link to find out more about Daniels Hawaii and how we support sustainable tourism in Hawaii.