Jurassic Park Private Tour Kualoa Ranch Hawaii
The Kualoa Ranch is home of some of the most popular movies filmed in the last decade!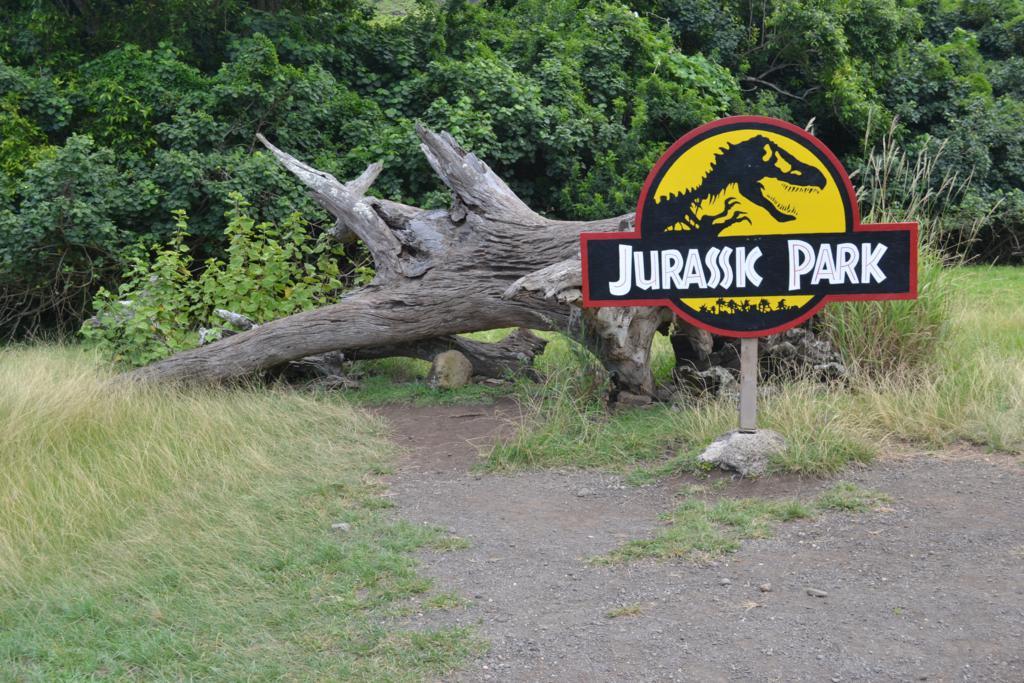 One of the most popular movies filmed on the Ranch in Hawaii surely is Jurassic Park. But many other movies filmed in Hawaii. On our Circle Island Tour with DanielsHawaii we pass by movie spots of Godzilla, From here to Eternity, Jurassic Park and spots where TV shows like Hawaii Five-0 or Magnum P.I. were filmed.
Private Oahu Movie & Circle Island Tour with DanielsHawaii
On our Oahu private tour we can take you to the ranch where numerous blockbuster movies were filmed. Visit famous movie spots during your 6 hour private tour around the island of Oahu.
Let us take care of the tickets for the movie tours on the Ranch for you. All you need to do is lean back, relax and enjoy an amazing day with spectacular views, beautiful sights and stories about the history of Hawaii.
Movies in Hawaii
Hawaii is a great movie location. More than 80 Blockbuster movies filmed out here, such as Jurassic Park, Jurassic World, Jumanji II, Tears of the sun, Godzilla, Kong – Skull Island, Blue Hawaii with Elvis Presley and of course TV Shows like LOST, Hawaii Five-0 or Magnum P.I called Hawaii their home.
Visit the Movie Spots in Hawaii on Oahu
You can visit these Movie Spots in Hawaii. A lot of the movies filmed on the Ranch on Oahu. The tours to the movie spots on the Ranch are done by bus, ATV, horseback, VIP bus or you can fly over the Kualoa Ranch in one of our helicopters.
The Kualoa Ranch on Oahu in Hawaii
The property is about 4,000 Acres. The Ranch is privately owned. Before focussing on tourism they raised cattle and sold the meat. Today they still have about 500 cows on the property. The Ranch still sells beef – organic meat which is worth trying!
Private Tour Oahu & Kualoa Ranch Movie Tour
Would you like to visit the famous movie spots on the Ranch and explore the island of Oahu in one day? Contact us and we will set up a private tour on Oahu for you and include a visit of the Kualoa Ranch with a movie tour.
Contact us today for your Private Oahu & Kualoa Ranch Movie Tour: +1 808 384-0116