What is Poke bowl?
Have you ever heard of Poke Bowl? It's a Hawaiian dish and if you like fresh food, you will LOVE a Poke Bowl!
The Hawaiian poke is a traditional meal that is often made with fish. The fish used in the meal has to be well skinned and also gutted. Poke meal is then served with limu, seaweed, candlenut or sea salt.
The present style of poke became popular in the 1970s. This information is from research done by Rachel Laudan, a food historian.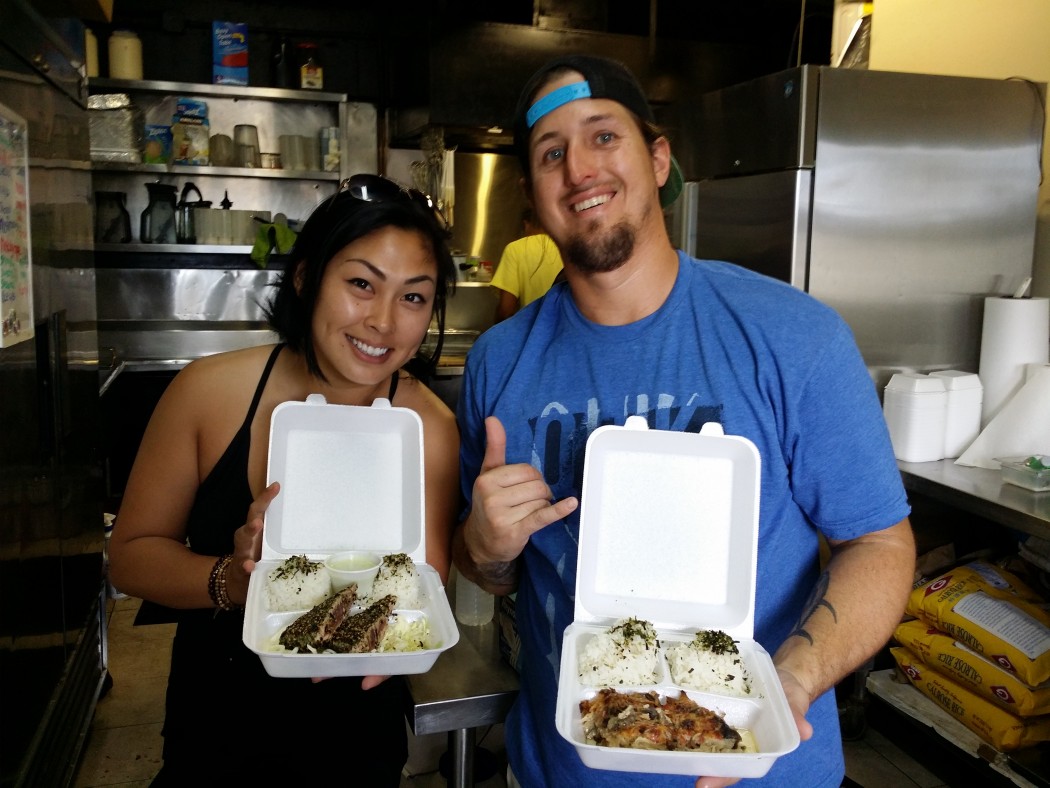 The common style of poke in Hawaii uses filleted and skinned fish. Additionally, almost every Poke Shop in Hawaii has a special sauce. Ask the locals about their favorite Poke Shop in Hawaii and from 10 different people you will certainly get 10 different answers. If you are eager to try a Poke Bowl, ask your Daniels Hawaii Tour Guide where to go. Hint: Usually the "hole in the wall" places are best 😉 Our favorites are Fresh Catch and Ahi Assassins!
Come on tour with Daniels Hawaii on Oahu, Maui or Kauai. Explore the beauty of the islands, try local food and learn more about the culture and history of Hawaii. Of course we will show you some of the most beautiful and most popular spots on the islands!
Poke bowls became very popular in North America in the year 2012. The number of restaurants that serve poke in Hawaii doubled between 2014-2016. Hawaiian restaurants on Foursquare also doubled from 342 to 700 at that time.
These Hawaiian restaurants on Foursquare serve both modern and traditional versions of poke. The modern style of poke has its ingredients arranged in the form of a group instead of a mix. The modern style of poke is often called a Poké bowl.
Modern Poke – Poke Bowl
The modern style of poke has a lot of variations. Some variations may come with cucumber, pineapple, cilantro, avocado or also mushrooms. The modern style uses sauce on demand and is not pre-marinated like the traditional poke.
Modern poke restaurants also allow you to customize your poke from the base to the top. The modern poke restaurants are very fast, and a bit casual. You can also customize the type of marinade you want on your fish.
Ahi tuna remains one of the widely used fish in most Poke restaurants. Other kinds of seafood are often used to prepare the Hawaiian poke. Poke is so popular in Hawaii, there's even an annual Poke Fest!
If you want to try a Poke Bowl. let your tour guide know. Lean back and relax on your private or semi-private tour. Your experienced guide is happy to recommend some of their favorite Poke places. Check availability for the island tours with Daniels Hawaii, now!
Japanese Influence
Fishermen in the past started the poke by cutting and seasoning some parts of their catch as a snack. The Japanese chefs have since influenced the seasoning and styling of the poke meal. Poke, however, remains an American-based dish from the heart of Hawaiian culture.
Poke Recipes
List of seasoning and ingredients used to prepare a poke meal
Sesame oil
Green onions
Soy sauce
Furikake (Mix of Dried seaweed, sesame seeds, dried fish)
Maui onions
Wasabi
Fish eggs
Inamona (roasted crushed candlenut)
Sea salt
Limu (seaweed)
Chilli pepper
Ingredients for other variations of poke
Various species of shellfish
Raw salmon
Various types of raw tuna (octopus)
Ingredients for traditional Hawaiian poke
Sesame oil
Green onions
Soy sauce
Limu
Inamona (a mix of salted, roasted candlenut)
Maui onions
Cubed raw fish
Cooking is not for everybody, we understand. You want to try a good Poke Bowl during your Hawaii vacation? Ask your tour guide for recommendations. Daniels Hawaii tour guides are happy to share their most favorite Poke Bowl Spots with you!