Hawaii has lots of Celebrities. Some actors and singers from the US call Hawaii their second home. But since recent days more and more international celebrities live Hawaii.You can find celebrities in Hawaii on almost every island. Super rich celebrities, like Larry Ellison, buy even whole islands – well, almost. He owns most of the land of Lanai. Let us introduce to you some of the celebrities that have you could bump into on your next vacation in Hawaii.
1. Israel Kaʻanoʻi Kamakawiwoʻole
Israel Kaʻanoʻi Kamakawiwoʻole is a native Hawaiian singer-songwriter and musician. He sang "somewhere over the rainbow". He lived In Honolulu, Hawaii. The famous singer died in 1997. He was also called Brother IZ or just IZ. With his songs he brought ALOHA into the world. Listen to some of his song in our Playlist of Songs from Hawaii. Listen to his his probably most famous song, his version of "Somewhere over the Rainbow".
2. Pierce Brosnan
His name is Bond, James Bond. Well, at least between 1995 to 2002. Pierce Brosnan is an Irish actor and activist. He became a citizen of America in 2004. Pierce Brosnan lives in Hawaii. He has a beautiful house on the island of Kauai. Find a list of his famous James Bond Movies on Amazon.
3. Steven Tyler.
Steven Tyler is an American singer and songwriter. He was the lead singer of the Boston based rock band Aerosmith. Aerosmith was the lead singer of Aerosmith, the best selling american band of all time. Steven Tyler lives on Maui and has a secluded home in Kihei. One of their most popular songs is "I don't want to miss a thing".
4. Clinton Eastwood
The american actor is mostly known as Clint Eastwood. Clint Eastwood is an American actor and a politician. He rose to fame when he played a movie role in "Man with no name". Clinton Eastwood has a house on Maui in Hawaii. Here you can find a list of movies Clint Eastwood was in – Classics and newer movies with Clint Eastwood.
5. Woody Harrelson
Woody Harrelson is an American actor known for his role in the TV Show Cheers. He has also featured in many hit movies like "Natural born killers" and "True Detective". He has a home in Huelo on Maui's north shore with his wife and three daughters. Woody Harrelson is a noted hemp activist, who lives on Maui. He applied for a dispensary licence but with his company "Simple Organic Living", hoping to to open stores on Oahu in Honolulu County. Stoners already know that he wasn't given the permission to grow and sell in Hawaii though. Find more with Woody Harrelson on Amazon.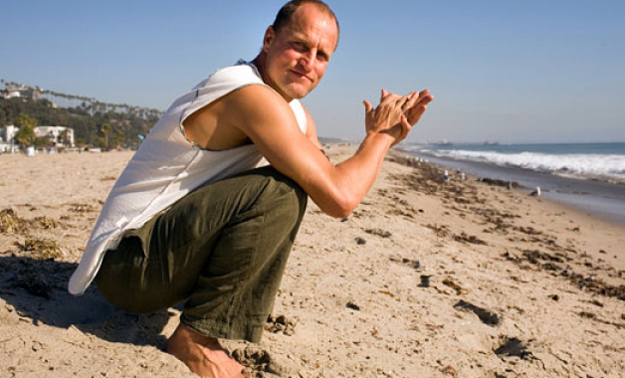 6. Willie Hugh Nelson
Willie Nelson is an activist, actor, and an American actor. He became recognized because of the success of his album "shotgun willie". He has co-authored many books and has been involved in activism for the use of marijuana. He is a country music icon and enjoys Maui full time, after he moved from Texas. Find more of Willie Nelson on Amazon.
7. Owen Cunningham Wilson
Owen Wilson is a producer, screenwriter, and also an American actor. It has involved him in playing a role in Frat pack comedies and also lightning McQueen in the car franchise. He played alongside Ben Stiller – very funny movie! Watch the trailer and prepare to laugh.
8. Don Nelson
Don Nelson is a former head coach and a player of the National Basketball Association. Nelson has the most wins of any coach in NBA history, with 1,335. He coached the Milwaukee Bucks, the New York Knicks, the Dallas Mavericks, and the Golden State Warriors. Nelson is known to grow his own Marijuana on the island of Maui. Maybe him and Woody Harrelson burn together every once in a while… who knows?! Apparently he listed his home in Hawaii for $15 Million dollars in 2017.
9. Mick John Kells Fleetwood
Mick Fleetwood is a British drummer, musician, and a British actor. He is the de facto leader of the rock band Fleetwood. He lives on Maui and he also has a bar / restaurant in Lahaina. If you visit Maui you should definitely visit "Fleetwoods". Good food, tasty drinks and stars like Steven Tyler like to swing by every once in a while for a drink.
10. Shep Gordon
Shep Gordon is an American producer, Hollywood film agent, and talent manager. He is involved in a documentary known as Supermensch the legend of Shep Gordon. He worked with legends like Jimmy Hendrix, KISS and is well known amongst some of the most famous musicians. Mike Myers' documentary about Shep Gordon is really worth your time. Shep Gordon also has a house on Maui where he enjoys retirement.